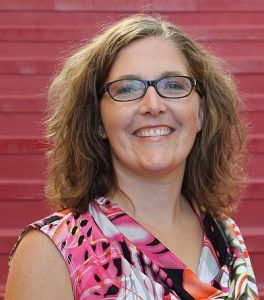 Dr. Sarah Brears is to be honoured with the Canadian Association for Medical Education (CAME) Certificate of Merit Award 2016. Since the launch of the Southern Medical Program in January 2012, Dr. Brears has served as both a teacher and in a primary leadership role as SMP Course Director, Family Practice. She has worked extensively to recruit family physicians from West Kelowna to Vernon to grow the program's teaching capacity. She has effectively recruited and retained over 100 family physicians to teach first- and second-year SMP students. Dr. Brears also organizes and presents faculty development sessions for new and experienced faculty including her sessions titled Tips and Tools for Family Physicians. Based on her extensive efforts, the Family Practice course continues to receive excellent ratings from SMP students each year.
Dr. Brears is highly regarded as an exceptional educator providing over 300 hours of teaching for the UBC Faculty of Medicine during the past three years. Dr. Brears teaches first- and second-year students with the FMPR, clinical skills,  and Doctor, Patient and Society (DPAS) courses; third-year clerkship students as part of the Obstetrics-Gynecology rotation at Kelowna General Hospital; and family medicine residents from the Kelowna Rural Family Medicine Residency Program. Other roles include Dr. Brears' work with the Faculty of Medicine's Renewed Curriculum, serving as clinical experiences integration co-lead; member of the Curriculum Renewal Program Development Committee, Co-Chair of the SMP Curriculum Transition Team (CTT) Committee, and helping develop   new  curriculum and assessment tools for Years 1 and 2 in Family Practice. Dr. Brears also serves as a member of the Northern Rural Admissions Sub-Committee, the Co-Lead for the Clinical Experiences Integration Team Meetings, and Chair of the Family Practice Course Director Committee.
Congratulations to Dr. Brears for this prestigious national award in acknowledgement of her outstanding contributions and leadership for the SMP in the BC Interior.