Message from the Regional Associate Dean, Interior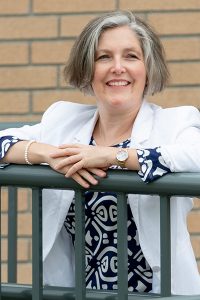 Welcome to the Southern Medical Program (SMP) website where you will learn about our connections to UBC, Interior Health, and communities across the BC Interior. The SMP opened in 2011 as the fourth distributed site of the UBC Faculty of Medicine. We welcome 36 students per year and our graduates successfully match into a wide variety of residencies across the country. Some of our first graduates have now completed residency in family practice and are practicing in rural BC. SMP students benefit from a smaller class size, lower student-to-teacher ratio, and the ability to build strong relationships with fellow classmates and clinical faculty.
The SMP is excited to have the new Centre for Chronic Disease Prevention and Management based at UBC Okanagan. The Faculty of Medicine Centre is advancing research in basic science, clinical application, and knowledge translation and exchange with a focus on prevention and treatment of chronic diseases such as cardiovascular disease, diabetes, and neurologic conditions.
We are able to do all of this because of our strong partnerships with Interior Health and hospitals across the region, clinical and academic faculty who invest their time and energy to teach our students, staff that keeps the program running, community members who volunteer, and a wide variety of private donors who support the work of the program. We are incredibly grateful to them all.
Dr. Sarah McCorquodale
Regional Associate Dean, Interior, UBC Faculty of Medicine
SMP at a glance
36
New Students Admitted Annually
270
New Doctors Graduated from the SMP
1575
Clinical Faculty Members
30
Medical Education Sites
Events
Learn about upcoming information sessions and regional events.
Faculty Development
Explore resources and events to support your clinical teaching.
Milestones
1
Expansion of UBC's medical school to the BC Interior
April 21, 2005
Premier Gordon Campbell announces the creation of BC's fourth medical school campus based at UBC Okanagan.
2
Clinical Academic Campus opens
January 25, 2010
The Clinical Academic Campus at Kelowna General Hospital officially opens its doors.
3
Inaugural class begins studies
August 29, 2011
The 32 students of the Southern Medical Program's inaugural class begin their studies in Vancouver. The students arrived at UBC Okanagan in early January 2012.
4
Reichwald Health Sciences Centre opens
September 20, 2012
The Reichwald Health Sciences Centre is official opened by Premier Christy Clark, Professor Stephen Toope, Professor Deborah Buszard, and Dr. Allan Jones.
5
Inaugural SMP class graduates
May 20, 2015
The inaugural class of the Southern Medical Program graduates. The first doctors to be fully trained in the BC Interior.
6
Chronic Disease Prevention Program launches
October 19, 2017
Led by Dr. Kathleen Martin Ginis, the Southern Medical Program launches the Chronic Disease Prevention Program at UBC Okanagan.