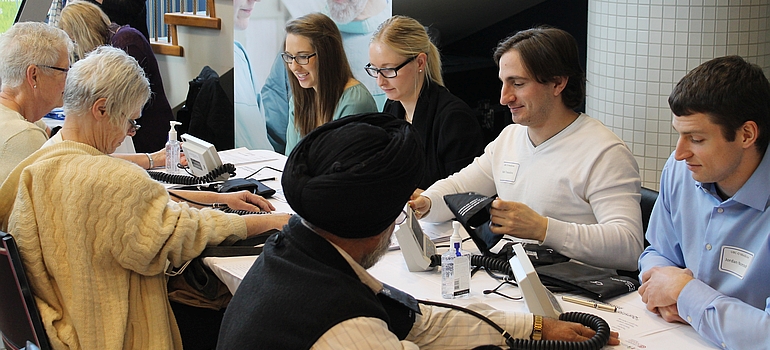 Do you have an interesting activity, research project, or learning opportunity that medical students can support? The Southern Medical Program (SMP) is seeking project supervisors for the Faculty of Medicine's FLEX (Flexible Enhanced Learning) course. FLEX is designed to foster innovation, creativity, critical thought, and community engagement to help prepare students for their future medical careers. Students typically have a half-day per week in addition to other dedicated block time to participate in a wide range of projects.
The Southern Medical Program is hosting a FLEX Activity Day on Monday, January 28, 2019 from 2:00 to 4:00 pm in the Reichwald Health Sciences Centre. Potential supervisors are encouraged to submit an activity proposal and present their project at our event.
For more information, visit the FLEX course website or contact Sara Theriault at sara.theriault@ubc.ca or 250-807-9601.