Svetlana Hadikin
Hometown: Castlegar, BC
Why did you choose a career in medicine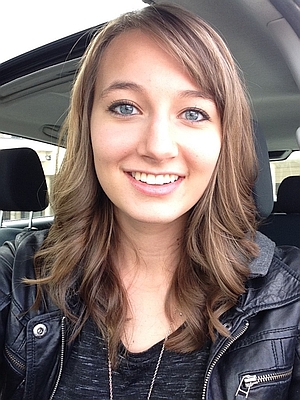 ?
Having grown up in a rural town in BC, I experienced first-hand the challenges that rural communities face when it comes to accessing healthcare. The doctor shortage seems to be the most obvious in the rural and remote regions of our province. I decided to pursue a career in medicine in order to help alleviate some of the issues that small, out of reach communities face. I intend on living and working in a small town in my future as a physician, and actively working toward improving the health care system for those who have the most struggles accessing good quality care.
What do you like to do in your spare time?
I have always loved to read and to sing, so I will never turn down the chance to pick up a good book, or to sing with a choir or a group. I also love the outdoors, and spend much of my time with my family and my dog, hiking, swimming, and skiing in the beautiful province that we are so fortunate to live in.
If you could travel anywhere, where would you go and why?
I have many wonderful sounding places on my bucket list, and I hope to travel to many amazing places in my lifetime, though there are two that stand out the most in my mind. The first is Costa Rica. I love tropical vacations and I also want to immerse myself into the culture of the area I am visiting and to explore the region. Costa Rica has always had a certain appeal to me, and I feel that it would be able to check all the boxes as far as climate, culture, and adventure go. I would love to make my way over there at some point. The second place would be Russia. My ancestors all came from Russia, and I still speak the language and hang on to bits of the culture. I would love the opportunity to see where my history comes from and to be immersed in the Russian way of life.
What are you most looking forward to about training with the Southern Medical Program?
Training in the SMP will allow me to stay closer to my family, as the majority lives in the BC interior. Visiting with my parents, grandparents, and other extended family will be made much easier by being a little closer to them all. I am also looking forward to having more rural training and volunteering opportunities, because I believe it will better prepare me for my future as a rural physician.