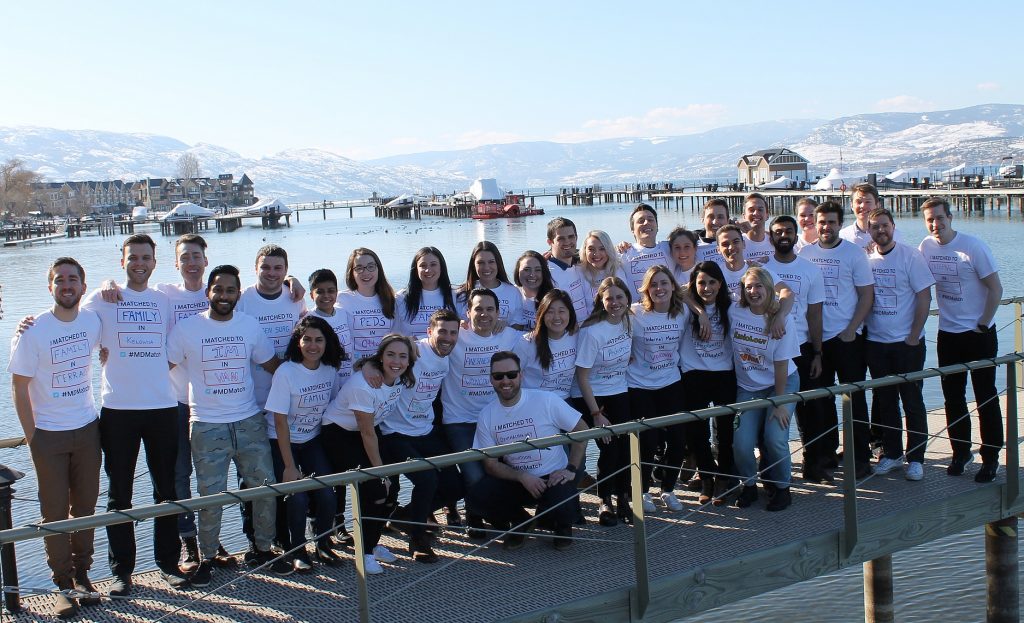 On behalf of the Southern Medical Program (SMP), I am thrilled to share news that the entire SMP Class of 2019 matched after the first round of the CaRMS (Canadian Resident Matching Service) match. Our faculty and staff across the region could not be happier and excited for each of our students. Here are a few highlights from the 2019 match:
All 32 students from the SMP Class of 2019 matched after the first round.
16 students (50%) matched to Family Medicine.
16 students matched to specialty programs including Internal Medicine (5), Emergency Medicine (3), Ophthalmology (2), Pediatrics (2), Anesthesiology, Diagnostic Radiology, General Surgery, and Psychiatry.
5 students matched to residency programs in the BC Interior including Family Medicine in Kamloops (3) and Kelowna (1), and Emergency Medicine in Kelowna (1).
21 students (66%) matched to residency programs at UBC.
Congratulations to the SMP Class of 2019. We are all so proud and look forward to celebrating your upcoming graduation in May.
Allan R. Jones, MD, FRCPC
Regional Associate Dean, Interior, UBC Faculty of Medicine
Associate Vice Provost, Medical Sciences, UBC Okanagan