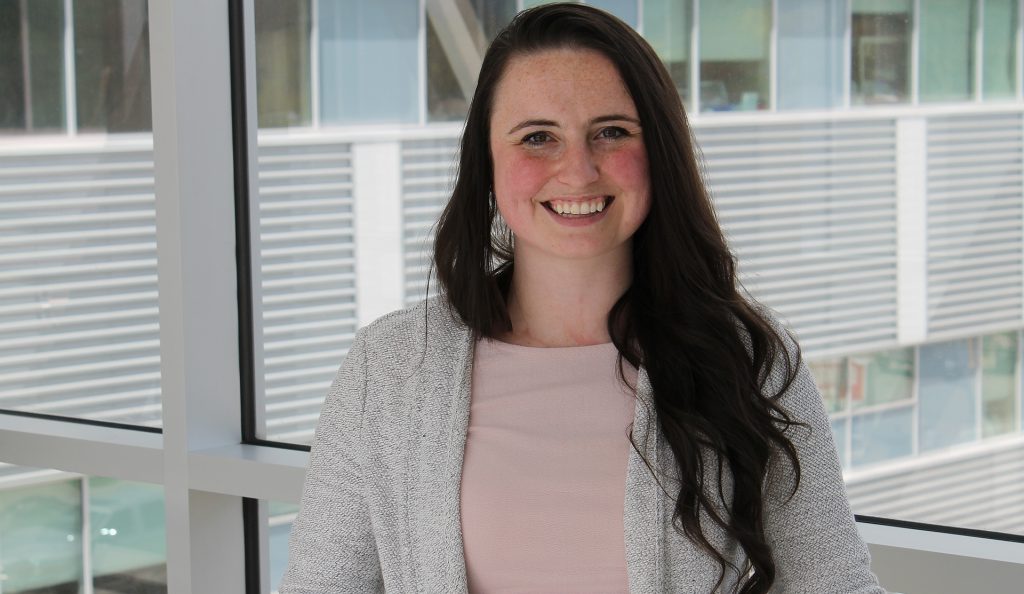 Emma Garson was just 16 years old when she discovered medicine could offer the perfect balance for her passion for science and her desire to give back to the community.
After assisting her grandmother's post-surgery recovery and supporting her father's Alzheimer's diagnosis, Garson developed a keen sense of what great patient care should look like and how she could make a difference.
Garson is now a newly-minted doctor from the Southern Medical Program (SMP) at UBC Okanagan. This summer, she returns to her hometown of Kamloops to complete residency training in family medicine.
Her initial leanings towards to family medicine as a career solidified during her first-year training experience with a family physician in Kelowna.
"My preceptor showed how valuable family medicine can be from a chronic disease management perspective and the importance of great working relationships with your patients," says Garson. "The doctor truly gave his time to his patients, never made them feel rushed, and was an excellent role model."
Garson acknowledges her generalist personality fits nicely with family medicine and the ability to develop a variety of skill sets. During the next two years, she plans to tailor her residency training based on the needs of the community.
"I am interested in finding what my patients need and letting that help shape my learning," she adds. "It will allow me to better serve the Kamloops community, where I hope to one day practice."
Garson's hometown roots have remained firmly planted throughout her academics. After graduating from Thompson Rivers University with a Bachelor's of Science, she jumped at the opportunity to complete her medical degree with the SMP including a year at Royal Inland Hospital.
"Kamloops is a unique and supportive environment that fosters good clinical skills and learning," she says. "The collegiality of the healthcare teams at the hospital and in the community is an attribute that I really came to value."
Garson excitedly returns home with two fellow SMP graduates and Kamloops locals for the next two years.
"I can definitely see myself working in the community as part of a team, possibly with a focus in palliative care," adds Garson. "It's what prompted this whole process in the first place, and remains near and dear to my heart."