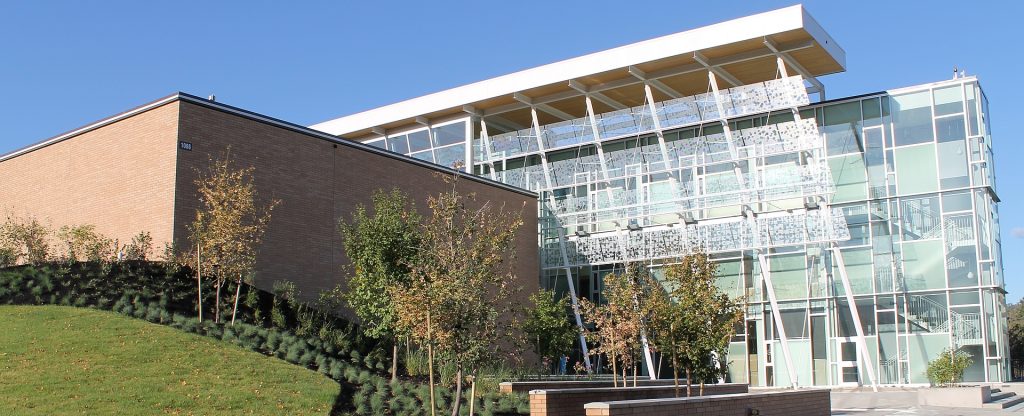 A new Faculty of Medicine Research Centre has been established at UBC Okanagan. The Centre for Chronic Disease Prevention and Management (CCDPM) will serve as a provincial leader for research, knowledge translation and exchange in the urgent research field of chronic diseases.
Led by Dr. Kathleen Martin Ginis, Professor with the Southern Medical Program and UBC Okanagan Faculty of Health and Social Development, the CCDPM is the Faculty of Medicine's first research centre located outside of the Lower Mainland.
"We are excited for the opportunity to create new research excellence for the Faculty of Medicine in the BC Interior," says Martin Ginis, CCDPM Director. "Our expanding research team is poised to leverage the diverse strengths of researchers and healthcare professionals to advance chronic disease research across the province and nationally."
The Centre will focus primarily on the prevention and self-management of diabetes and obesity, cardiovascular and cardiopulmonary diseases, and neurological disorders. In addition, researchers will help advance medical care, health behaviours, and resources to improve self-management of chronic disease.
Martin Ginis highlighted the expansion of collaborative partnerships with UBC Okanagan, Interior Health, UBC Faculty of Medicine, and healthcare professionals as a key catalyst to the Centre's growth and impact.
"It's imperative that our research be responsive to healthcare delivery on the front lines," adds Martin Ginis. "The results need to be highly adaptable and help improve the lives of patients across British Columbia."
For more information, visit http://ccdpm.med.ubc.ca.