The Southern Medical Program is pleased to welcome our newest cohort to the UBC Faculty of Medicine. Meet some of our new students from the SMP Class of 2023.
Samantha Erron Gibbon
Hometown: Edmonton
What inspired you to pursue medicine?
I decided to pursue medicine after years of fascination and love for the human body and the birth of my siblings inspired me to improve birth outcomes for Indigenous women and children. I've been interested in science and knew I wanted to be a scientist since kindergarten, but my early undergraduate studies at the University of Alberta were formative of my passion for medicine and specifically for mitigating the social determinants of health in Indigenous communities.
What are you looking forward to most this upcoming year?
I'm most looking forward to exploring the beautiful territory that UBCO occupies, and I'm excited to get to know and become a part of the SMP family. I also especially look forward to learning more about fetal development, pregnancy, and birth.
Best piece of advice
Be the change you want to see in the world. Waiting for others to initiate solutions to the problems you face in your community only results in wasted opportunity and contempt; if you feel the passion and motivation to improve your community, act on in! Just ensure your respect, consideration, thoroughness, and safety never waver.
First job
I was a pottery teacher!
What's next on your BC bucket list?
The next items on my BC bucket list are to swim in the Okanagan and to ski Big White.
---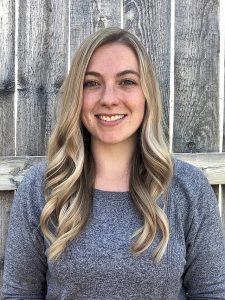 Kyra Huston
Hometown: Cranbrook, BC
What inspired you to pursue medicine?
Many experiences and people have inspired me to pursue medicine. Mostly, the experiences my family members and I have had with healthcare in a smaller center and seeing the impact that one family doctor can have on an entire community.
What are you looking forward to most this upcoming year?
I am most looking forward to exploring the new cities I'll be living in and being able to look back and see how much I have learned during my first year of medical school.
Best piece of advice
Stop comparing yourself to others and start recognizing what you bring to the table.
First job
My first job was in the pro shop of a golf course between Cranbrook and Kimberley.
What's next on your BC bucket list?
Next on my BC bucket list is finding the best fishing spots in the Okanagan.
---
Greg Nixon
Hometown: Summerland
What inspired you to pursue your program?
My pursuit of medicine started when I was young with a fascination of anatomy and science. Having a father that was a veterinarian allowed me to see these things up close. This coupled with the opportunity for continued learning and to help people in various ways cemented my desire to pursue medicine.
What are you looking forward to most this upcoming year?
I'm most looking forward to starting to learn about content that really interests me and I enjoy learning about.
Best piece of advice
My best advice for premeds – or anyone pursuing any goal – is to detach yourself from the competition. Being a premedical student was very stressful for me in my first couple years of university until I detached myself from the competition and just focused on myself. Volunteer in areas that you enjoy and have a passion for, not just because you think they will look good on an application.
First job
My first job was working at a boat rentals and teaching people how to wakeboard. I enjoyed this job so much I worked there until the summer before I got into medical school.
What's next on your BC bucket list?
The next thing on my BC bucket list is to do a road trip to Northern BC to see the Northern lights.
---
Peter Singh
Hometown: Surrey
What inspired you to pursue medicine?
With initial aspirations of becoming a math teacher in my freshman year, I took time away from school due to my father's battle with ALS (or Lou Gehrig's disease). His progression through the disease was rapid and unrelenting. Just two months after his death, my mother had her own cancer scare, which meant over a period of 18 months I was exposed to many facets of the healthcare system. These included those that worked well and those that didn't, wonderful assistance programs and those that gave us grief, and most importantly, the doctors who valued what my father said even when he couldn't speak. Having returned to school and proven myself academically, I believed I also possessed the charisma to pursue medicine as a way of righting the wrongs that were bestowed upon my parents, and furthering social and environmental advocacy. I believe SMP gives me the smaller group setting, more intimate relationships with faculty, along with a family network in the Okanagan to support me in my endeavors.
What are you looking forward to most this upcoming year?
I look forward to a new challenge. Not just moving to a new city after 7 years in Vancouver, but finding new hiking trails and winding roads for cycling.
Best piece of advice
Not my words, but they have stuck with me ever since I saw this speech as a kid on YTV. Knee surgery means I don't run either now but any sort of cardiovascular exercise will do!
"The keys to life are running and reading. When you're running, there's a little person that talks to you and says, "Oh I'm tired. My lung's about to pop. I'm so hurt. There's no way I can possibly continue." You want to quit. If you learn how to defeat that person when you're running. You will learn how to not quit when things get hard in your life. For reading: there have been gazillions of people that have lived before all of us. There's no new problem you could have–with your parents, with school, with a bully. There's no new problem that someone hasn't already had and written about it in a book." ― Will Smith
First job
In the summer before grade 12, I was 1 week into volunteering at a summer soccer camp for kids when one of the camp counsellors had a breakdown and quit on the spot. A few minutes later, I got a call from the regional coordinator asking if I was interested in joining. When I asked for my starting date, he said in 5 minutes and to email my resume that night as a formality. Turns out there wasn't much soccer, it was mostly just a glorified daycare but it taught me that a Monday to Friday 9-5 is not a joke. I think I got Staff of the Year the following summer because of genuine shock I actually returned!
What's next on your BC bucket list?
Not strictly BC, but my next goal is to drive/camp in my SUV all the way to the Arctic Ocean. This involves traversing much of BC before dipping my toes in the frigid Northern waters.