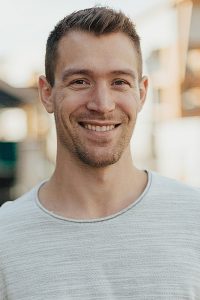 Dr. Jared Baylis has been appointed Medical Education Simulation Lead, Interior for the Southern Medical Program (SMP). Dr. Baylis is an emergency physician at Kelowna General Hospital (KGH), Clinical Instructor with the UBC Department of Emergency Medicine, and Medical Director for Simulation with Interior Health.
Dr. Baylis completed his medical degree at Queen's University and residency with the Royal College Emergency Medicine Program in Kelowna. Additionally, Dr. Baylis has completed a simulation fellowship with the Centre of Excellence for Simulation Education and Innovation in Vancouver. Throughout his training, Dr. Baylis has served as a preceptor for SMP students and UBC residents training at KGH. He has facilitated emergency medicine simulation sessions, co-led ultrasound and procedure workshops, and supported UBC curriculum development province-wide for the Royal College Emergency Medicine Program.
As the new Simulation Lead, Dr. Baylis will develop, coordinate and oversee simulation activities within the SMP and UBC residency programs in the BC Interior. He will also work in close collaboration with Simulation Leads from the Island Medical Program, Northern Medical Program and Vancouver-Fraser Medical Program for the Faculty of Medicine.