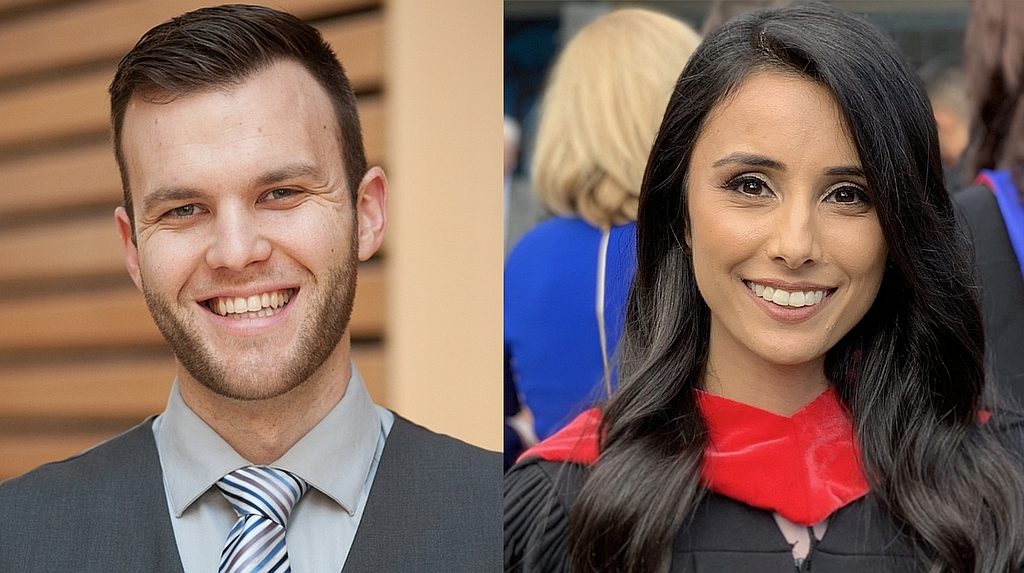 Drs. Taran Main and Ashandeep Sandhu, recent Southern Medical Program (SMP) graduates, are the 2019 recipients of the BC College Family Physician's Medical Student Scholarship. The annual scholarship is awarded to two fourth-year medical students entering UBC's Family Practice Residency Program.
Nominated by Dr. Marjorie Docherty, SMP Clerkship Site Leader for Rural Family Practice, both graduates were recognized for their advocacy and passion for family practice. Dr. Sandhu is currently completing her first year of residency with the Abbotsford-Mission family practice site and Dr. Main with the Rural Okanagan site in Kelowna.
I am honoured to have been selected to receive the BCCFP medical student scholarship and humbled to have the nomination come from Dr. Marjorie Docherty. I am also excited that the co-recipient was a fellow Kelowna graduate!  Family medicine, and more specifically addictions medicine, has always had a special place in my heart, and I look forward to continuing my training in Kelowna.
– Dr. Taran Main
I was fortunate that I knew early on that I was interested in pursuing a career in family medicine. Therefore, I was able to get involved in a variety of clubs and activities, which helped further enrich my family medicine experience. It's an honour to receive this scholarship and I am very grateful to Dr. Docherty for the nomination.
– Dr. Ashandeep Sandhu