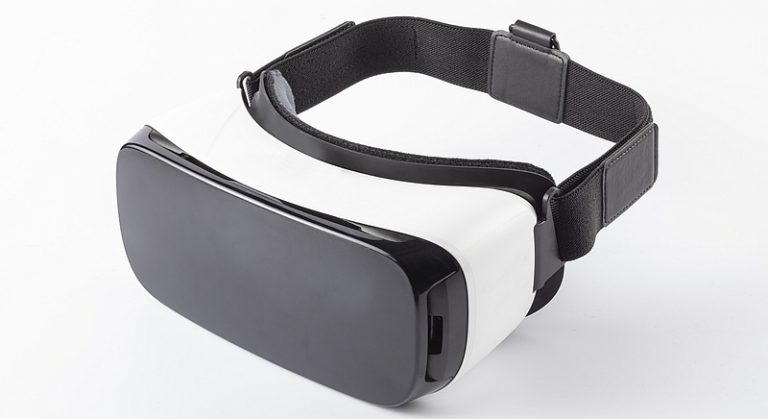 A new pilot project with the Faculty of Medicine Centre for Chronic Disease Prevention and Management (CCDPM), Interior Health, and the Kelowna General Hospital Foundation brings together healthcare professionals within Interior Health, UBC researchers, and private donors to foster new research and quality improvement (QI) solutions.
Virtual reality (VR) has recently emerged as an innovative and cost-effective therapy option for stroke patients recovering in hospital. While research shows VR can help improve physical and functional recovery, there is limited research on its effects on mood and patient activity levels.
Through support from the KGH Foundation, a VR unit was acquired for the rehabilitation unit at Kelowna General Hospital (KGH).  The use of this VR technology piqued the interest of rehabilitation staff, but they needed assistance to conduct a thorough research investigation.
"Depressive symptoms and lack of activity are common issues after stroke, especially during in-patient rehabilitation," says Megan Helgason, Health Services Director, Medicine, Rehabilitation, and Women and Children's Services at KGH. "We want to address these issues and examine the potential benefits of virtual reality for our patients."
The research idea fit perfectly with the CCDPM's new Clinical Research and QI Incubator program. Interior Health staff reached out to UBC researchers and graduate students to complete a needs assessment, literature review, and ultimately developed a research study to explore the potential use of VR therapy for stroke patients at KGH.
"If we can improve the mood of stroke patients during their treatment in hospital, it may offer additional benefits to their recovery and lead to better clinical outcomes," says Dr. Brodie Sakakibara, CCDPM Assistant Professor.
Over the next year, researchers and IH staff will examine the effects of a VR gaming program on mood and activity levels. Patients will participate in a range of interactive games including relaxation, leisure, and adventure programming that simulate real-life scenarios and tasks.
"These types of small ideas or questions have the potential to turn into research projects that can offer tremendous benefits for patients and healthcare delivery," says Dr. Kathleen Martin Ginis, CCDPM Director. "We welcome opportunities to work with Interior Health to help accelerate research and QI projects in the region."
"From a patient quality perspective, this has been an ideal partnership," says Dr. Devin Harris, Interior Health Executive Medical Director, Quality and Patient Safety. "Interior Health clinicians and staff wanted to evaluate the impact of the VR unit on patient-centered outcomes, and CCDPM provided the research leadership. Our patients and families will benefit from the incredibly positive partnership between Interior Health, the KGH Foundation, and the CCDPM."