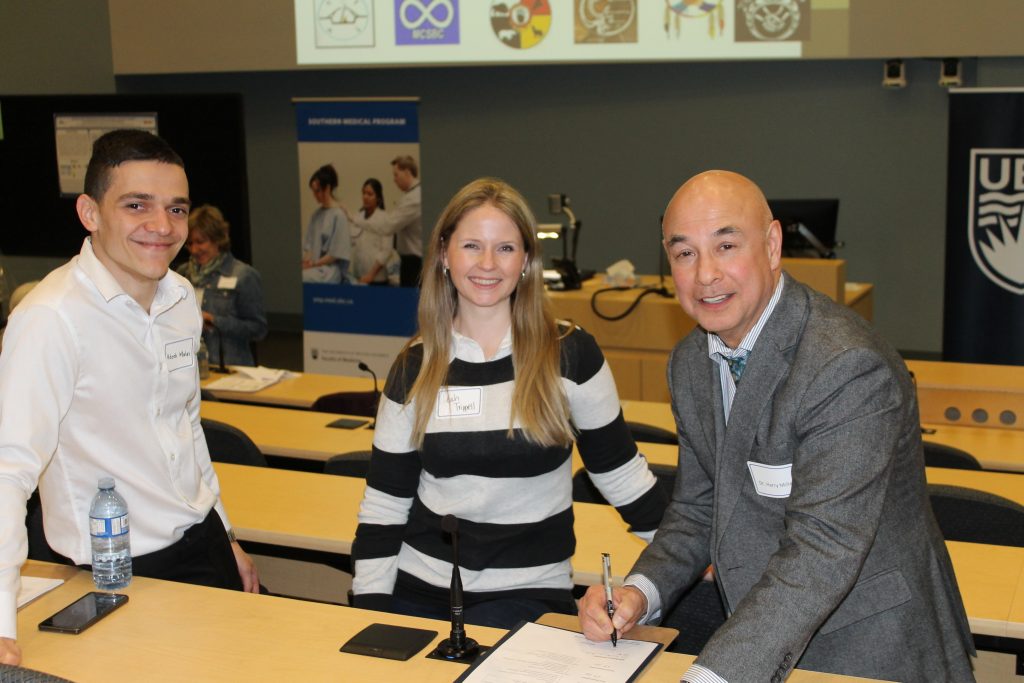 The 2020 UBC Okanagan Interdisciplinary Student Health Conference showcases exciting new research and public health experiences from UBC Okanagan students and BC Cancer – Kelowna interns.
Hosted by the Southern Medical Program, join local researchers and healthcare professionals for an engaging evening of knowledge exchange. Keynote address provided by Dr. Kathleen Martin Ginis, Director for the Centre for Chronic Disease Prevention and Management
March 5, 2020
5:30 to 8:30 p.m.
Reichwald Health Sciences Centre, UBC Okanagan
1088 Discovery Avenue, Kelowna, BC

5:30 pm Welcome & Keynote Address
6:30 pm Poster Presentations
8:15 pm Awards & Closing
For more information, visit the conference webpage.