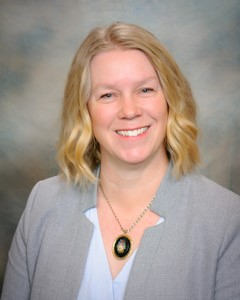 The Canadian Association for Medical Education (CAME) has recognized Dr. Carmen Larsen with the 2020 CAME Certificate of Merit Award. The annual award celebrates faculty from medical schools from across Canada for their contributions to medical education.
Since 2014, Dr. Larsen has served as the Site Director for the Vernon Integrated Community Clerkship (ICC) Program and a champion for medical education in the community. She also serves as a preceptor for ICC students at Vernon Jubilee Hospital in addition to Portfolio Coach for Year 2 students in Kelowna. Dr. Larsen recently served as co-chair of the Consortium of Longitudinal Integrated Clerkship (CLIC), an international medical conference focused on the pedagogy of longitudinal integrated clerkships.
Through her leadership, Dr. Larsen has fostered a tremendous learning environment for UBC students and been an advocate for physician wellness.
"The Southern Medical Program has offered me multiple opportunities to train and mentor our next wave of skilled, rural physicians, both in primary care and in specialty practice," says Dr. Larsen. "I'm very honoured to receive this award and hope it inspires other rural physicians to invest in the future of health care in the periphery."