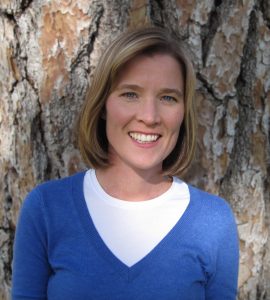 Dr. Diana Fort has been appointed Portfolio Site Lead, Student Assessment for the Southern Medical Program (SMP). Dr. Fort is an Emergency Medicine physician based in Kelowna, Clinical Assistant Professor with the UBC Department of Emergency Medicine, and former Site Leader, Undergraduate Education, Kelowna General Hospital (KGH).
From 2016-2018, Dr. Fort helped lead the development of undergraduate medical education at KGH and championed education opportunities from both learning and teaching perspectives. She completed her medical degree at Queen's University and Emergency Medicine residency training with the University of Southern California and the University of Toronto. Dr. Fort is a Clinical Educator Fellow with the Faculty of Medicine's Centre for Health Education Scholarship and is in the process of completing a Master of Health Professions Education degree.
As Portfolio Site Lead, Student Assessment, Dr. Fort will provide leadership and general oversight of the SMP Portfolio program and help optimize the educational experience for SMP students completing Portfolio components.