The Reichwald Family Foundation Southern Medical Program (SMP) award recognizes two second-year SMP students for excellence in academics, leadership, and community service. This year's recipients Katie Harding and Richard Xiang exemplify a commitment to both medical education and community support.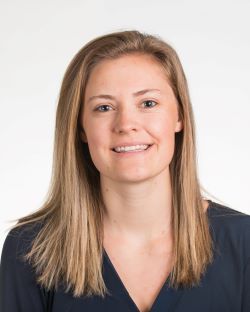 Born and raised in Salmon Arm, Katie Harding completed a BScN and worked as a registered nurse prior to enrolling with the SMP. Harding has served as the Vice President Academic for the SMP in addition to contributing to the Peer Mentorship in Medical Education Program. She has also volunteered within the community as a Special Olympics coach and leader at the Foundry's Run for It Program. Additionally, Harding is working with the Centre for Chronic Disease Prevention and Management to develop a student-run clinic in Kelowna that supports and enhances the chronic care for stroke survivors.
"I am deeply moved to have been chosen as one of the recipients for this award and want to give my most heartfelt thanks to the Reichwald family for their generosity," says Harding. "Receiving this award is a true honour."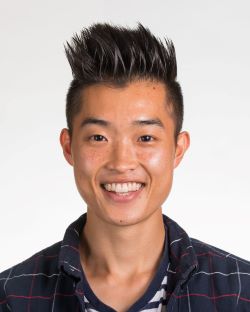 Born in Sacramento and raised in Penticton, Richard Xiang was in the process of earning a BSc in Microbiology at UBC's Vancouver campus before returning to the Okanagan to study medicine. He currently serves as a student representative on the Undergraduate Medical Education Committee and as a SMP FLEX Representative. Xiang volunteers as a Special Olympics soccer and powerlifting coach and participates in the UBC Interprofessional Health Mentors Program. Most recently, Xiang has been volunteering as a student representative on various COVID-19 related UGME committees responsible for curriculum delivery.
"The Reichwald family has been instrumental in the success of the Southern Medical Program and I thank them for their generous support and commitment to educating future health care professionals in the Interior," says Xiang. "I am extremely grateful for the opportunities that this scholarship provides and I look forward to serving our community to the best of my ability."