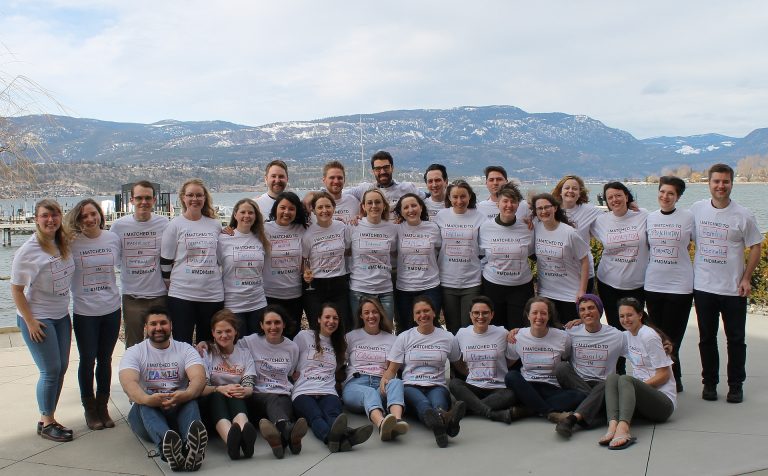 Congratulations to the Southern Medical Program (SMP) Class of 2020 on graduating from medical school and earning their medical degrees.
Our new graduates now head off across BC and Canada to pursue their passions and future career paths as family physicians and specialists.
Here are a few highlights from the SMP Class of 2020:
32 new physicians educated and trained in the BC Interior.
 17 graduates matched to family medicine including two graduates in the BC Interior with the Kamloops and Kootenay Boundary sites.
15 graduates matched to Royal College specialty programs including anesthesiology (2), dermatology, diagnostic radiology, emergency medicine, internal medicine (2), neurosurgery, obstetrics and gynecology, pediatrics (2), psychiatry (3), and vascular surgery.
13 students matched to UBC residency programs.