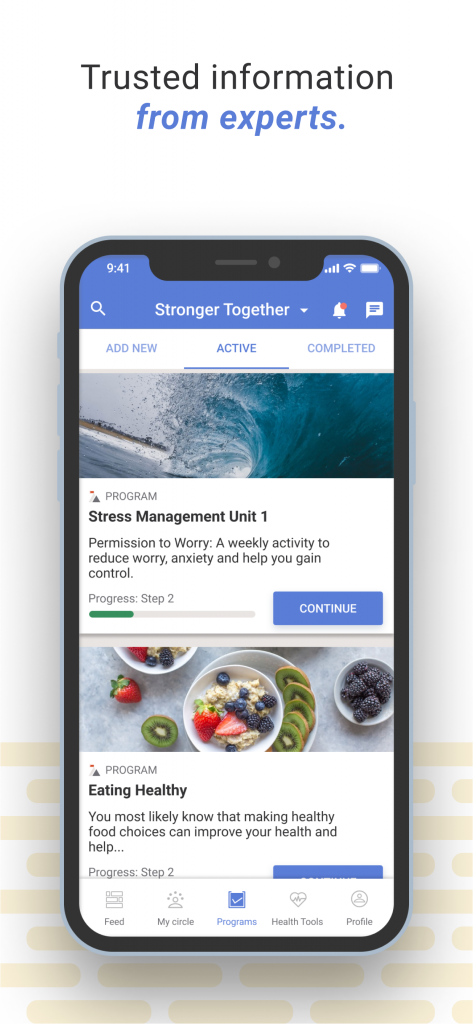 The Digital Technology Supercluster recently announced their co-investment of $1.4M in a new $1.8M project that will help keep patients healthy, connected and supported at home.
The Stronger Together: Social Infrastructure for Community Health project will combine a private social network that uses AI, matchmaking and machine learning to connect patients to support with an advanced, real time patient monitoring platform. This new tool will keep patients healthy at home while providing the healthcare system with a single, comprehensive solution.
Led by Curatio, a digital health company headquartered in B.C., the project was sparked by the urgent need to give healthcare organizations new tools to support patients. The project partners are also contributing funding and resources to launch the new platform.
"For patients and families living with a chronic condition, a health challenge, disability or awaiting surgery, COVID-19 has meant they can't access support programs as they did previously. At the same time, healthcare and community organizations need new technologies that can be quickly rolled out to connect, support and deliver care at scale. At Curatio, we believe that no patient should be alone when facing a health issue. We are honoured to be working with Cloud DX and our project partners to develop a single solution that has the potential to help all Canadians lead their healthiest, most connected lives." says Lynda Brown-Ganzert, CEO of Curatio. 
Researchers with the Centre for Chronic Disease Prevention and Management (CCDPM) will collaborate with Interior Health to develop evidence-based resources and strategies that leverage Curatio's dynamic technology.
"This new industry partnership will allow our researchers to conduct effective knowledge exchange despite geographical challenges," says Dr. Kathleen Martin Ginis. "It will also allow graduate and undergraduate students to engage in content development and evaluation that directly supports patients".
The Digital Technology Supercluster solves some of industry's and society's biggest problems through Canadian-made technologies. Bringing together private and public sector organizations of all sizes to address challenges facing Canada's economic sectors including healthcare, natural resources, manufacturing and transportation, the Supercluster helps to drive solutions better than any single organization could on its own.