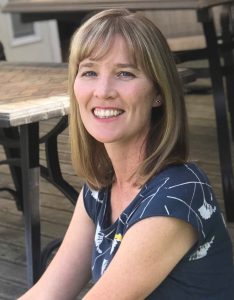 The Southern Medical Program is pleased to announce the appointment of Dr. Diana Fort as Assistant Dean for the Southern Medical Program (SMP). Dr. Fort is an emergency medicine physician at Kelowna General Hospital (KGH) and Clinical Assistant Professor with the UBC Department of Emergency Medicine. She has also served as a tremendous leader and preceptor for the SMP over the past four years.
Dr. Fort completed her medical degree at Queen's University and emergency medicine residency with the University of Southern California and the University of Toronto. Throughout her career, she has advocated and supported medical education and served in numerous key leadership positions for the SMP including Site Education Lead, Undergraduate Education at KGH and Portfolio Site Lead, Student Assessment. Dr. Fort has been an excellent preceptor for SMP students and UBC residents and assisted with numerous OSCE examinations at the Clinical Academic Campus. Currently, she is in the process of completing a Clinical Educator Fellowship with the UBC Centre for Health Education Scholarship (CHES) and Master of Health Professions Education (MHPE) with Maastricht University in the Netherlands.
As Assistant Dean for the SMP, Dr. Fort will work collaboratively with the Regional Associate Dean, Interior, Assistant Deans from across the Faculty of Medicine's MDUP distributed education sites, and SMP clinical faculty leadership and staff to ensure the efficient and sustainable delivery of undergraduate medical education in the region.