Archives by date
You are browsing the site archives by date.
By Warren Brock on December 18, 2020
Dr. Wile is a Kelowna-based neurologist and Clinical Assistant Professor with the UBC Department of Medicine's Division of Neurology. He most recently served as the Clinical Education Leader for Neurology for the SMP and affiliate investigator with the CCDPM.
Posted in SMP News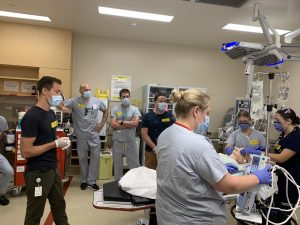 By Nathan Skolski on December 10, 2020
New research from the UBC Southern Medical Program (SMP) supports the use of telehealth in the care of Parkinson's patients in rural communities, particularly within the Interior Health region.
Posted in SMP News