The Southern Medical Program is excited to officially welcome the Class of 2025 to the Okanagan and our current students back to school for the fall semester. Check out some Q&As with our new and returning students.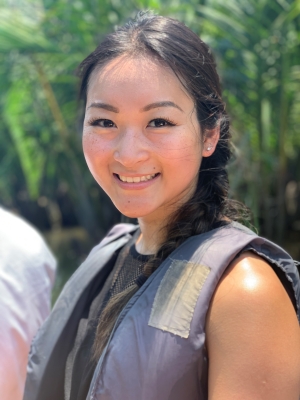 Name: Julie Zhao
Hometown: Nanaimo, BC
Program Year: 1
What inspired you to pursue medicine?
My inspiration to pursue medicine comes from a combination of a few things. I've always been interested in sciences and passionate about health and wellness. My interactions with many physicians not only through personal/family illness but also through many, many sports injuries have helped me better understand the huge impact a good physician can have on someone's health outcomes. Medicine also combines so much of what I love including continuous learning, problem solving, teamwork, building connections with others and advocating for health. At the end of the day, I just want to support, encourage, and stand up for others and be a part of their journey towards improved quality of life and wellness.
Why did you choose UBC?
Moving to Canada at a young age, I was very lucky to have grown up in our beautiful province of BC. Part of the reason why I chose UBC is because I wanted to stay in the province and be able to live in and contribute back to the communities I grew up in. I also appreciate how UBC has distributed sites for the medical program which allows student more flexibility in which location they want to study.
What are you most looking forward to for the coming school year?
Everyone at SMP is so supportive and I'm very excited to meet and connect with all my classmates as well as the faculty, staff and other students. Coming from the Island, I haven't spent much time in the Okanagan so I'm also looking forward to exploring Kelowna and the surrounding areas.
What's top on your bucket list?
A big reason I wanted to be in Kelowna was the proximity to so many good ski resorts. I'm really into snowboarding so I'm excited to hit up the mountains in Interior BC. I've been told it's the best powder in BC and I'm sure it will hold up to expectation.
---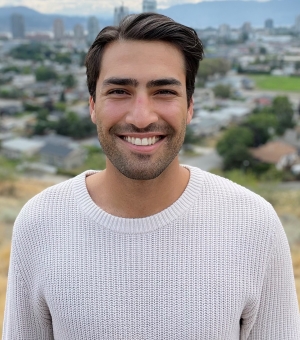 Name: Roshan Behrouzi
Hometown: Kelowna, BC
Program Year: 1
What inspired you to pursue medicine?
I love being at the heart of any action and feeling like I've been able to make some sort of positive contribution. Having the opportunity to help someone feel comfortable and taken care of in some of their hardest moments has been something I've always wanted to pursue. I felt that the medical field would offer the opportunity to feel intimately involved with the well-being of my community while always being presented with an interesting challenge!
Why did you choose UBC?
I chose UBC Okanagan because of all the amazing fishing/outdoor activities nearby and the beautiful newer building!
What are you most looking forward to for the coming school year?
Getting to know all my classmates and learning some hands-on clinical skills! Although it's still quite early in my medical journey, I'm excited to see what areas of medicine peak my interest the most.
What's top on your bucket list?
Catching a massive salmon that wins a local fishing derby and then smoking the fish to share with my friends and family. Oh, and practice medicine.
---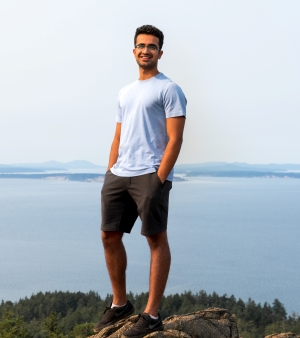 Name: Tushar Dave
Hometown: Kelowna, BC
Program Year: 2
What inspired you to pursue medicine?
Growing up I really enjoyed science and math so I knew I wanted to do something in STEM. Then when I was in my early teens my family and I had some run-ins with the healthcare system and this one particular surgeon that we had a good relationship with, really made me think "yeah, I want to be like you." Seeing as I already liked science, I thought it was a perfect match and since then no other career I've ever been exposed to has close to medicine!
Why did you choose UBC?
Two things I was looking for in a medical school were 1) quality of the program and 2) proximity to my family. UBC has a top-notch medical program and I'm a fan of its' spiral curriculum. Not only that, it also has a distributed site in Kelowna where my family is. I really lucked out with UBC! 
What are you most looking forward to for the coming school year?
Being in-person again! I learned so much more from our optional in-person anatomy sessions than I did online so it's going to be a really fun time to learn in an environment most conducive to my learning style. I'm also looking forward to seeing my classmates!
What's top on your bucket list?
There are a few books on my bookshelf that I've been meaning to read and a few backpacking trails that I want to do sooner than later. If you mean absolute top of my bucket list, I'd say a photography trip across the landscapes in Iceland!
---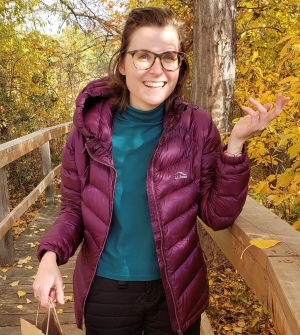 Name: Rowan Laird
Hometown: Delta, BC
Program Year: 2
What inspired you to pursue medicine?
My grandfather was a physician in the BC Interior. Growing up, I loved his stories of delivering babies and suturing wounds. As an adult, it's clear to me that his stories were really about the importance of doing what you can, with what you have, wherever you are. These themes of purpose, persistence, and service have informed my entire life.
I didn't always plan to go into medicine  – I assumed it was for people who were good at chemistry (which I definitely am not). I had a successful career in community services and government for several years instead. But as I saw that medical schools like UBC were changing their admissions criteria to attract less traditional candidates, I started to believe that I could also have something to offer the field of medicine.
My admissions interview with UBC Med coincided with the tenth anniversary of my grandfather's passing, and I've felt his presence every step of the way. Some of life's journeys manage to be perfectly full circle. 
Why did you choose UBC?
Aside from British Columbia being one of the most incredible places on the planet…it's also home. After several years of schooling and work spent in Nova Scotia and Ontario, I couldn't believe I was lucky enough to stay in my beloved home province for once!
UBC's distributed site model was also a major draw for me – as a student at the Southern Medical Program, I benefit from smaller class sizes and incredible opportunities for hands-on experience, while getting to work with students, faculty, and clinicians across the province. 
What are you most looking forward to for the coming school year?
I'm excited to see my fellow classmates outside of a screen more often. We were still able to forge friendships over the past year – I think it takes a special kind of person to start medical school during a global pandemic, and that bond runs deep – but there's no substitute for sharing the same physical space on a regular basis.
What's top on your bucket list?
I try to keep my bucket list items as close to zero as possible – if something's on your mind, you should just go for it! But, the pandemic put some things on hold that I'd like to try over the next year—namely scuba diving, blacksmithing, and French pastry classes.
---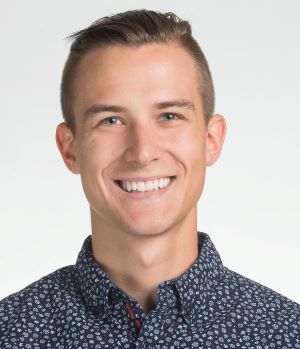 Name: Tyson Bodor
Hometown: Kamloops, BC
Program Year: 3
What inspired you to pursue medicine?
I have always wanted to pursue a career that focused on hearing the stories of different people, and medicine has always been very interesting to me because of its diversity. It's such an honor to be entrusted by patients with their health and to get the opportunity to learn about their lives outside of illness. There are also so many different career paths that fall under the umbrella of medicine, so I knew I would find a good fit.
Why did you choose UBC?
I was born and raised in BC and it's the best place in Canada to live (sorry to all of my out of province colleagues), so UBC was the obvious choice! I have also always been impressed with the reputation and pursuit of excellence that UBC is known for. It's an added bonus that we have distributed programs here, since the smaller class size of SMP has been a perfect fit for me and my learning style.
What are you most looking forward to for the coming school year?
Continuing to get hands on learning and meeting as many patients as possible! The last year of Zoom-school has been really tough for me, it's just not the way I learn best and removes the most rewarding aspects of studying medicine. Now that we're back in the hospital and taking part in patient care, I'm learning so much more than I ever could from my computer desk at home.
What's top on your bucket list?
My wife and I are expecting our first child this fall, so my bucket list right now is full of all the firsts that come with parenting! The back-half of medical school and life for the next few years are going to be a wild ride, but I'm blessed every day with the experiences I get to have and the amazing people I am surrounded by for them. It feels like I'm adding things to my bucket list every day as they happen, which is a pretty cool spot to be in.
---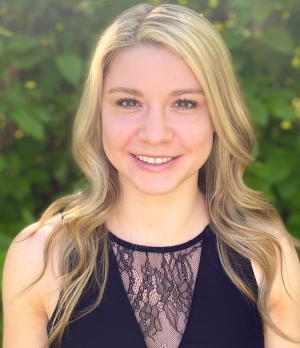 Name: Marisa Levesque
Hometown:  Vernon, BC
Program Year: 3
What inspired you to pursue medicine?
Medicine has always been my dream. I loved science, particularly biology and physiology, and I wanted to pursue a career that involves caring for others.  Medicine seemed like a great way to bring these passions together!
Why did you choose UBC?
UBC was my first choice for medical school because I wanted to stick close to home – being around your support system and having a strong sense of community are both huge positives when facing the challenges of medical school.
What are you most looking forward to for the coming school year?
Finally getting lots of hands-on experience during clerkship! Excited for all the new experiences coming up during clinical training.
What's top on your bucket list?
Travel! Looking forward to eventually getting around to a Europe trip that COVID has cancelled a few times now.