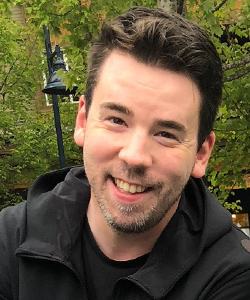 Dr. Mike Bergunder has been appointed Portfolio Site Lead for the Southern Medical Program (SMP), effective January 1, 2022. Dr. Bergunder is a Kelowna-based emergency physician and a Clinical Instructor with the UBC Department of Family Practice. 
Dr. Bergunder completed his medical degree at UBC, family medicine residency at the University of Alberta, and a fellowship in emergency medicine at UBC. He currently serves as the Medical Director for Interior Health's Rural & Remote Framework and works a locum emergency physician primarily in the Okanagan. Since 2019, Dr. Bergunder has supported learning opportunities for UBC medical students as a Case-Based Learning Instructor, Indigenous Cultural Safety Facilitator, and Portfolio Coach. He also serves as a member of the BC Emergency Medicine Network Advisory Committee and UBC 23 24 Indigenous Cultural Safety Advisory Committee.
As Portfolio Site Lead, Dr. Bergunder will provide leadership and general oversight for the SMP Portfolio program. He will help lead the recruitment of Portfolio coaches and foster a supportive learning environment to encourage excellence in teaching and teacher retention. He will also work with SMP Faculty Development to ensure that Portfolio coaches have ongoing professional development opportunities.