Congratulations to the Southern Medical Program Class of 2022. Meet some of our newest MD graduates and SMP alumni.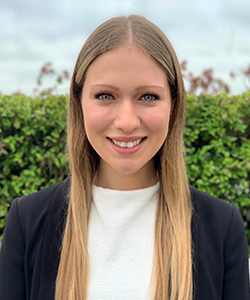 Jordanna Roesler
Hometown: Kelowna
What attracted you to your field?
Growing up, I saw severe dermatologic diseases exacerbated by systemic barriers in remote northern communities. I knew I wanted to help close health gaps and better understand how internal diseases and social determinants of health could manifest through a person's integumentary system such as their skin, hair and nails. Throughout medical school, my calling to dermatology was further solidified as I thoroughly enjoyed the procedural, medical, and humanistic aspects provided by dermatology.
What is your favourite moment from your time at UBC?
There's been so many incredible moments throughout the past four years but one of my most recent favourites was matching with my partner to our top choice programs. Opening the results together was a moment I will never forget. We are incredibly thankful to be able to continue our training together and to be close to our families!
What is one piece of advice you have for students entering your program?
Medical school can be very demanding as well as rewarding. Creating and maintaining strong connections to community and relationships were instrumental to my overall success and wellbeing. Overall, don't forget to take care of yourself so that you can take care of others.
What's next for you?
I am excited to start at a world-renowned program like UBC Dermatology this July and continue my journey in health advocacy and becoming a well-rounded dermatologist.
---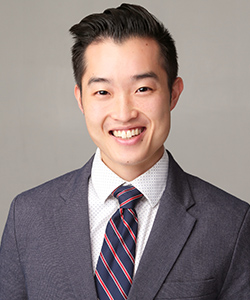 Richard Xiang
Hometown: Summerland B.C.
What attracted you to your field?
I was greatly inspired by my own family physician who provided exceptional medical care to our community in Summerland, B.C. I have always imagined myself establishing the same amazing longitudinal relationships with my own patients – celebrating their progress and successes, while helping them overcome health challenges and perceived setbacks.
What is your favourite moment from your time at UBC?
I was very fortunate to meet my amazing partner Jordanna during medical school training and each and every moment with her has been a highlight during my time at UBC. We were fortunate to be assigned to our top choice programs in Vancouver and we will be getting married at the end of May!
What is one piece of advice you have for students entering your program?
Find yourself a group of friends who boost you up and support each other. Medical school can be a long and rigorous process, having a solid support system around you will make all the difference!
What's next for you?
Family Medicine Residency Training at the Vancouver-Fraser Program. I am beyond excited to start residency training with my amazing co-residents in one of the most beautiful cities in the world.
---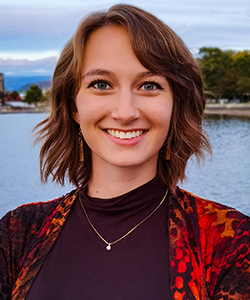 Svetlana Hadikin
Hometown: Castlegar
What attracted you to your field?
From a young age, I spent a lot of time volunteering with my parents and grandparents at community cultural events, and with Rotary. I knew I wanted my career to encompass what I loved most about volunteering, which was building connections while positively contributing to my community. Family medicine is the perfect way for me to interact with members of my community on a regular basis, while playing an active role in preventative medicine, empowering my patients to prioritize their health.
What is your favourite moment from your time at UBC?
One of my top moments in my four years of medical school was in my third year. I had just started my pediatrics rotation, which was my first block of clerkship. One week into the rotation, my preceptor was providing me with feedback, and she mentioned that one of the mothers of a child that I had seen that week had called. The boy's mother wanted to express that she felt I had handled the interaction with her son very well, and that I would make an excellent doctor. I have carried this vote of confidence with me through my other clinical experiences, particularly when I am feeling discouraged after a more challenging interaction. I am reminded to draw on my strengths and embrace small victories.
What is one piece of advice you have for students entering your program?
Do your best to build connections early, particularly within the medical community. Some of my best experiences and most valuable opportunities have been the product of knowing some wonderful and very inspiring people. Be curious with your preceptors, befriend the nurses at the hospital, and don't be afraid to reach out and ask questions if you feel you need a bit more help from an expert in a particular topic.
What's next for you?
I am very excited to be returning to the Kootenay-Boundary region where I have the privilege of starting my residency training in Family Medicine. I am looking forward to the new adventures that residency is sure to bring, and to being closer to many of my friends and family members.
---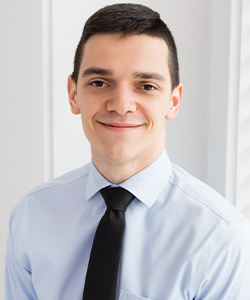 Adeeb Malas
Hometown: Damascus, Syria
What attracted you to your field?
Growing up in a war-torn country have opened my eyes toward the complexity of trauma and the variety of response to stress. The topic of mental health intrigued me, and I felt an immense desire to join a field that enables me to foster a sense of resiliency in others. The incredible privilege to care for people at such an intimate level, often exploring topics that are immensely private to patients, was a strong pull toward this career. I entered medicine wanting to make a strong impact on a micro-level. This field facilitates that perfectly with longer-than-average patient visits, chronic care and flexibility in practice settings.
Psychiatry also manages some of the most individualized illnesses in medicine, where two patients with the same clinical diagnosis present with vastly different histories. That variety assures me that I will always be challenged to learn and improve, which is essential in any career.
What is your favourite moment from your time at UBC?
One of my favorite moments was a camping trip that I arranged with my co-VP Social to Herald Provincial Park in Salmon Arm! Most of the class was able to make it. We had fireside chats, s'mores, and tenting parties! That night will always be a treasured memory!
What is one piece of advice you have for students entering your program?
Medicine is an incredibly demanding field. We often think about accomplishing the highest possible as overachieving medical students. This mentality can be destructive if you select a specialty based on the extremes in terms of prestige, remuneration, or fame. Remember that there is more to you than your career. Those other facets of you, similarly, deserve to be prioritized, whether it is being there for your family consistently, attending to your hobbies, or engaging in whatever you derive joy and fulfilment from. I hope that future students can engage in this privilege of a career, while maintaining their wellbeing and identity outside of it.
What's next for you?
Next stop is UBC Psychiatry at Royal Columbian Hospital! I am blessed to match to my first choice specialty and site where I will work with an incredible cadre of residents!