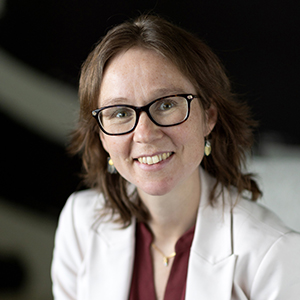 Dr. Femke Hoekstra has been appointed Assistant Professor (tenure-track) with the Faculty of Medicine's Department of Medicine, Division of Social Medicine and an Investigator with the Centre for Chronic Disease Prevention and Management (CCDPM) in the area of Implementation Science.
Dr. Hoekstra holds a Doctor of Philosophy, PhD from the University of Groningen in the areas of implementation science, rehabilitation, and physical activity promotion. In addition, she completed an MSc in Fundamental and Clinical Human Movement Sciences from the Vrije Universiteit Amsterdam.
For the past six years, she has served as a Postdoctoral Research Fellow with the UBC Okanagan Faculty of Health and Social Development's School of Health and Exercise Sciences and is the 2023 Postdoctoral Fellow Research of the Year. Dr. Hoekstra's research focuses on improving health services and care for equity-deserving groups in rural, remote and other isolated communities by studying implementation processes of health innovations in real-world settings.