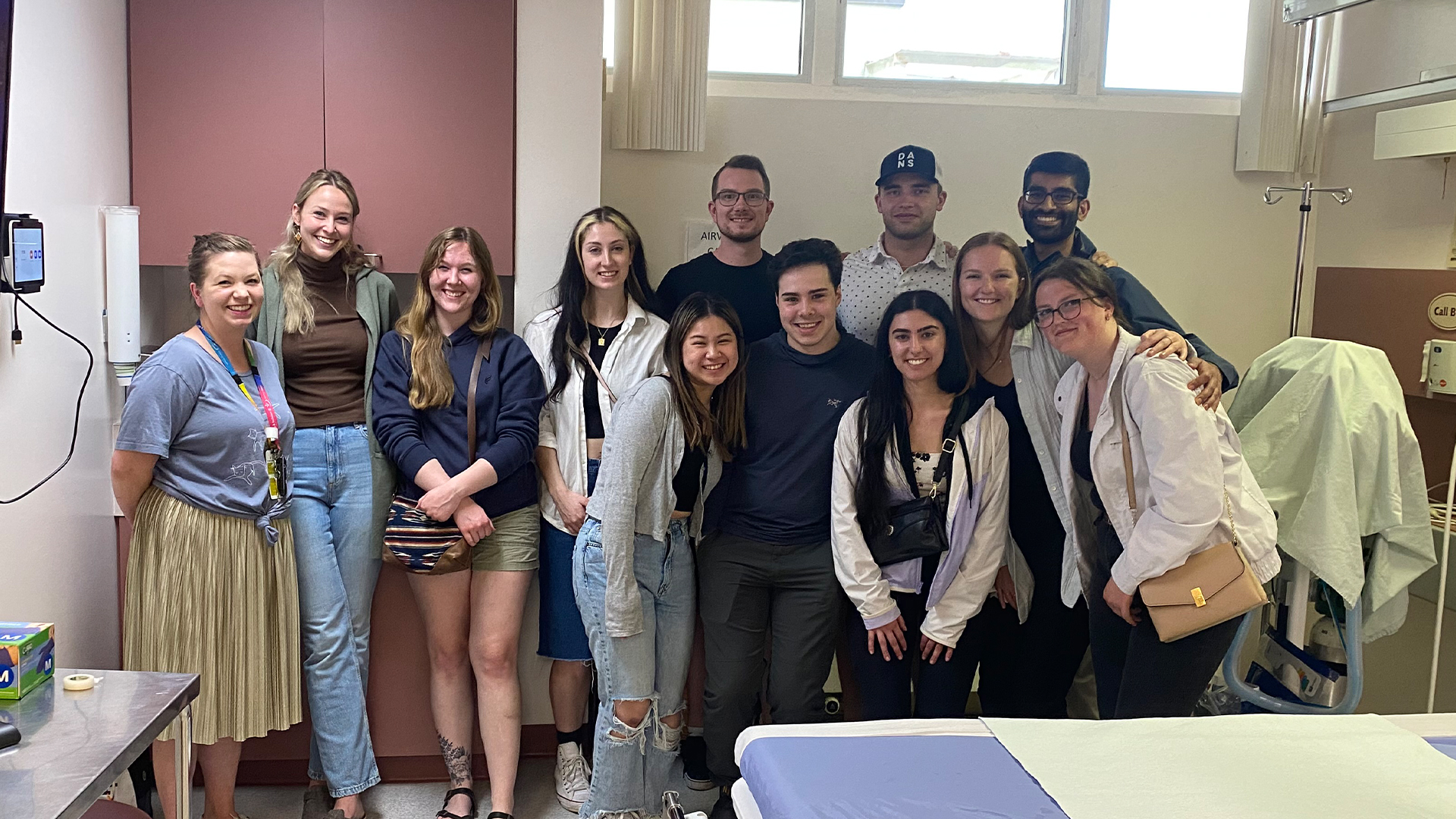 The Southern Medical Program recently led a group of multi-disciplinary healthcare students on a week-long trek to rural communities in the Thompson region as part of the Healthcare Travelling Roadshow initiative.
The goal of the project is to inspire future healthcare professionals and gain exposure to the unique aspects of rural healthcare delivery. This year's presentation included students from nursing, dental hygiene, kinesiology, respiratory therapy, medical laboratory science, pharmacy, and medicine.
After a successful first stop in the community of Lillooet, they arrived in Cache Creek to a barrage of water running down the middle of the Trans-Canada highway. The water spilled into the Bonaparte River on both sides of Sandman Inn, threatening to flood the hotel where the group was booked for two nights.
"The situation was a bit chaotic as many locals worked frantically to protect businesses and homes from the rising water," says Warren Brock, communications manager for the Southern Medical Program. "Our entire Roadshow team jump in without hesitation and helped bag sand for members of the Cache Creek community."
Unfortunately, the presentation at Desert Sands School in Ashcroft was cancelled as a result of the flooding. The group re-routed to Kamloops for the day and then off to Chase for the final day of presentations at Chase Secondary School.
During the week, the healthcare students took advantage of opportunities to tour the Lillooet Hospital and the Chase Health Centre and to connect with local professionals to learn about the benefits and challenges of rural practice.
"Overall, it was an awesome experience despite the natural disaster," adds Brock. "We would like to especially thank all of the students who checked out the presentations and learned more about the diversity of healthcare career options."
The Healthcare Travelling Roadshow was originally developed at the University of Northern BC to help address rural healthcare workforce shortages. The Interior version of the roadshow is funded by Interior Health, the Rural Education Action Plan, and the Sothern Medical Program. Two roadshow presentations also visited communities in Northern BC this past month.