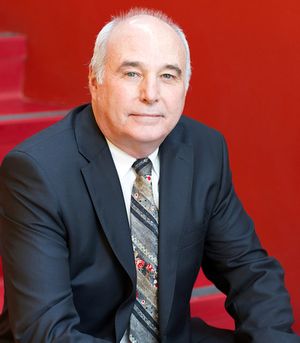 We are entering an exciting new chapter for the Southern Medical Program (SMP) with the implementation of the Faculty of Medicine's renewed curriculum. The SMP Class of 2019, our program's fifth cohort, are the first to delve into this new learning model that will guide and challenge them along their path to becoming physicians.
Over the past four years, we have fostered outstanding educational and clinical learning environments serving well both SMP students and those from across UBC's distributed MD Undergraduate Program. It is because of our success in building this robust academic network that we have the utmost confidence in our ability to embrace and adapt to the renewed curriculum for years to come.
We must continue to acknowledge the dedicated work of our faculty leaders, clinical faculty, and administration who are critical to our program's long-term sustainability. Also, our community members who welcome and support students and residents as part of their medical care in the Interior's hospitals and clinics.
This past year has seen the graduation of our inaugural class, the opening of new educational facilities in Vernon, and the creation of a new rural family medicine residency program in the Kootenay Boundary. We are humbled by the continued growth of clinical faculty with over 1,000 health professionals across the region involved with medical teaching.
Looking forward to the year ahead, we will be participating in the Faculty of Medicine's accreditation review by the Committee on the Accreditation of Canadian Medical Schools (CACMS) in February 2016. A critical process that will certainly recognize many of our program's collective achievements, but also acknowledge areas that require further development. A recent independent student analysis has provided exceedingly positive feedback on the experience of SMP students across all four years of the program.
As each new academic year comes to a close, we are excited to celebrate another wave of SMP graduates heading off to their residencies in BC and across the country. We are eager to follow along as they complete their training and fulfill their personal and professional goals. While the trajectory of a medical student to practicing physician is considerable, we firmly believe our efforts reflect and support our social responsibility to the health care needs within the Interior and across the province.
Dr. Allan Jones
Regional Associate Dean, Interior, UBC Faculty of Medicine
Associate Vice-Provost, Medical Sciences, UBC Okanagan